ruhrvalley Cluster Association
In order to provide the DeepTech Innovation Network with a permanent structure, the ruhrvalley Cluster Association was founded on 11 January 2019. It is the meeting point for application-oriented research and development institutions and technology-oriented businesses, from young spin-off companies to SMEs and large companies.
The association provides support for the execution of research, development, and innovation tasks, and promotes the transfer of knowledge between science and business.
The Managing Board
Prof. Dr. Bernd Kriegesmann
President of the Westphalian University of Applied Sciences (Chairman)
Dietmar Spohn
Spokesperson of the management of the Stadtwerke Bochum Holding GmbH
Prof. Dr. Wilhelm Schwick
Rector of Fachhochschule Dortmund – University of Applied Sciences and Arts
Nils Stentenbach
Managing Director Voltavision GmbH
Prof. Dr. Andreas Wytzisk-Arens
President of the Bochum University of Applied Sciences
Bernhard Albers
Head of Energy and Measurement Technology, GELSENWASSER AG
Dr. Frank Dudda
Mayor of the city of Herne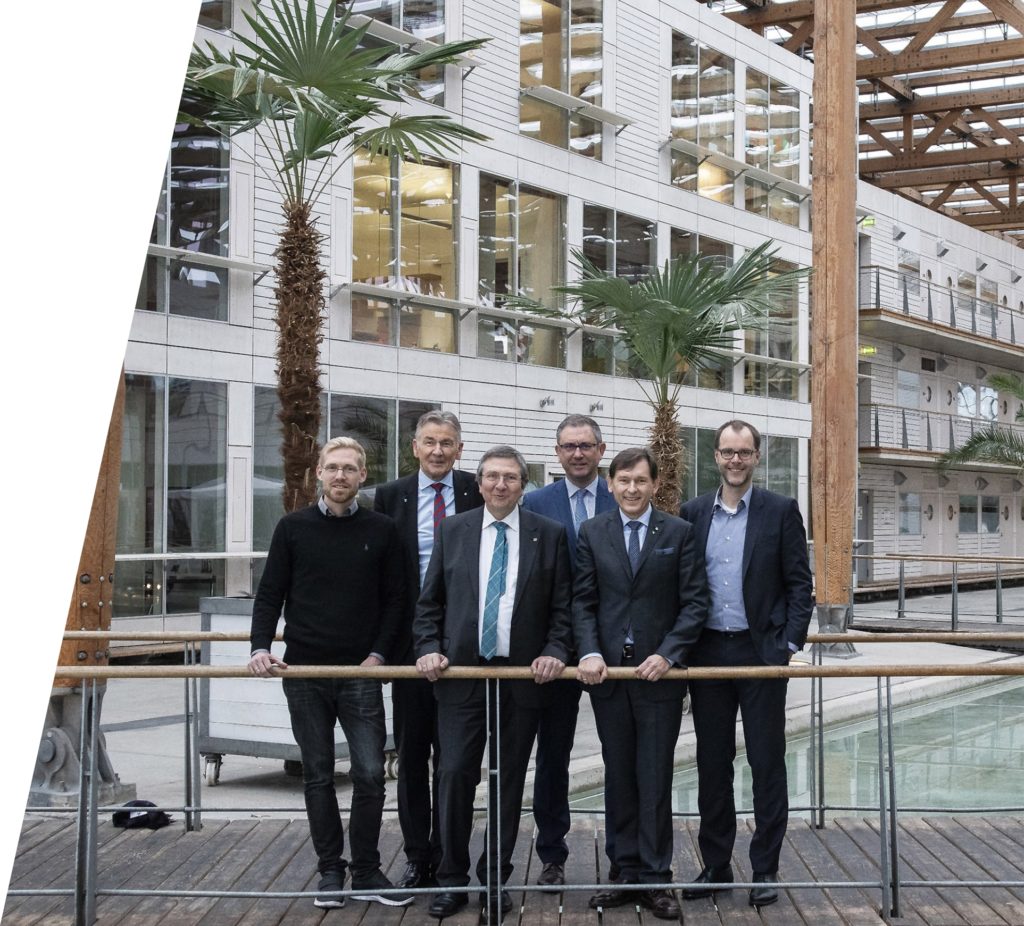 Our Services
Join us and benefit from these services:
Get in touch with research institutions and companies in your region.
Exchange ideas on current topics and trends at events and in our focus groups.
Find partners for your research, development and innovation projects.
Test and implement new technologies and try them under real-life conditions.
Become more visible by using our brand.
Benefit from our joint consulting services with the ruhrvalley start-up campus to promote your start-ups at one of the three involved Universities of Applied Sciences.
You have an idea and want to found a company? Here you can find more suitable offers from the ruhrvalley: